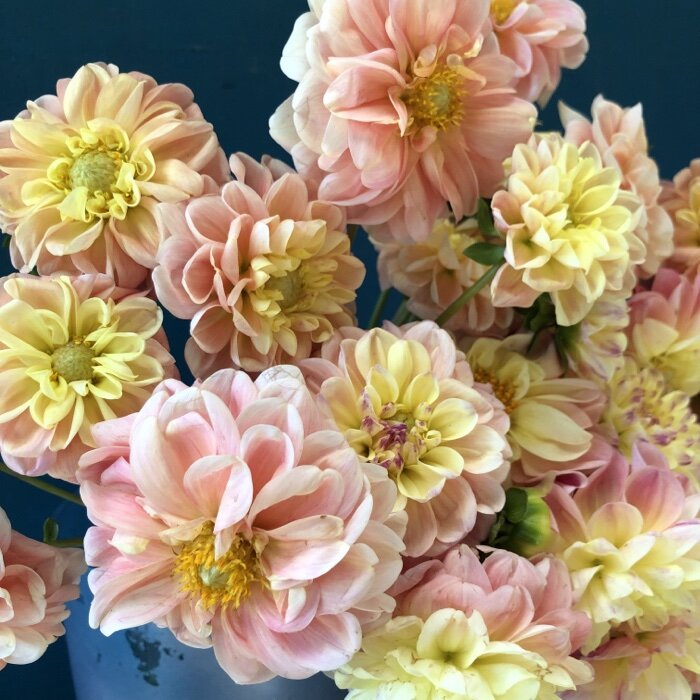 Dahlia French Doll
French Doll was a top 5 favorite of the 100 or so new dahlias I trialed this year. It's adorable 2.5-3" flowers are the sweetest shade of peach morphing to pale yellow towards the center on a 3.5' plant. It looks like an antique rose that has fully opened. French Doll produces flowers that are more closed as well- there is variability. Absolutely precious!
PLEASE READ BEFORE YOU ORDER:
http://www.goldenrodgardens.net/before-you-order/
I had to learn a lot of new dahlias as they opened this year and when French Doll started blooming, I kept looking at it from a distance and wondering what it was. (I DO keep a detailed a field map but didn't have it on hand at the moment) I wasn't sold on them until back at the pack shed. That was when I fell head over heels!
sold out